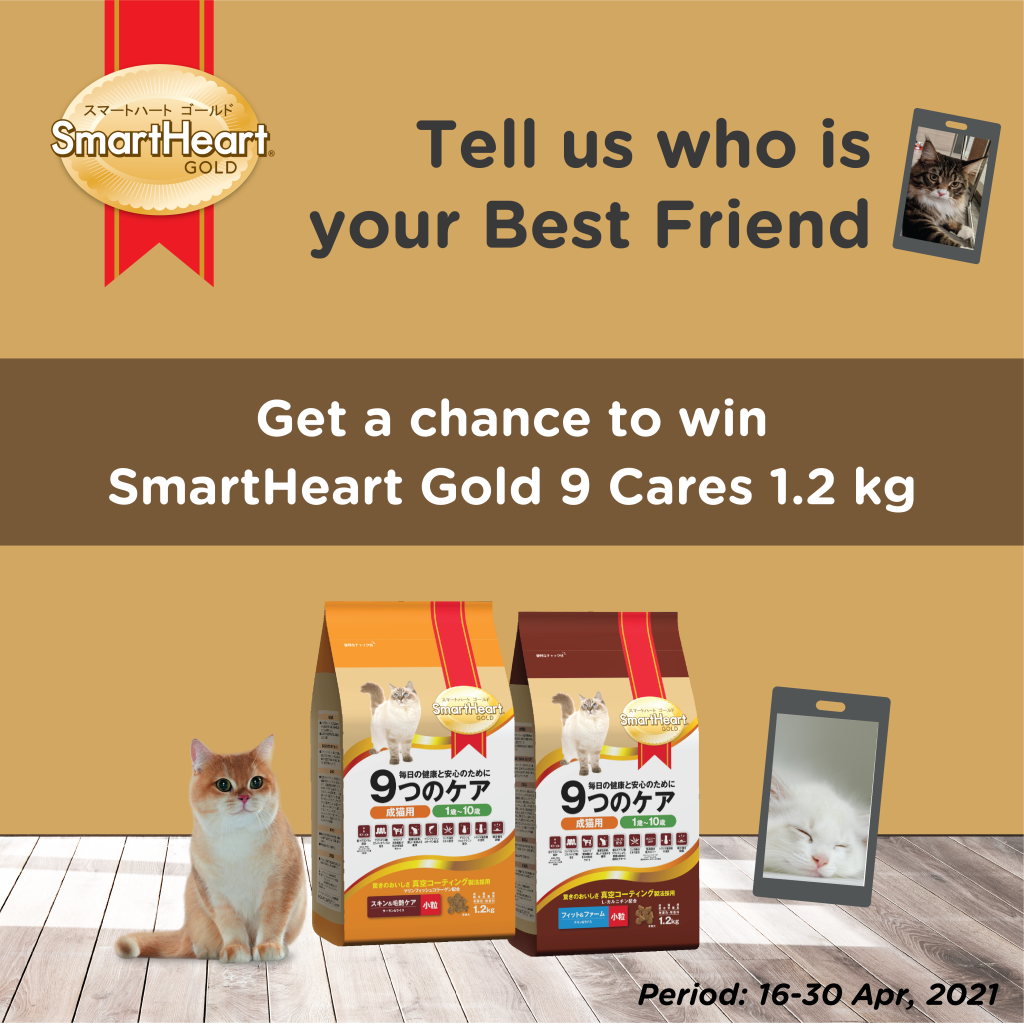 All the cat lovers – it's your turn!!!
Get a chance to win SmartHeart Gold Cat 9 cares 1.2 kg by following 3 easy steps below:
1. Post a photo of your cat under comment section of this post
2. Tell us why your cat is your best friend
3. Share this post to your timeline as public post (otherwise we can't see)
An announcement of the winners will be made on 5th May,2021 ,
If you care one of the winners, please reach us for confirmation and address by 10th May, 2021
and then…just wait for SmartHeart Gold Cat 9 Cares 1.2 kg to be delivered to your home!
More Details